Learn how to edit and add an assembly to your estimate
Overview:
Assemblies are a powerful component of 1build's estimating software that allow you to group a combination of materials, equipment, or other items that are needed to build a specific structure or application like a wall or roof. Once an assembly is built or pulled from the 1build Library they can be re-used, duplicated, and adjusted to fit any use case that may come up on a project by changing the properties or swapping underlying items.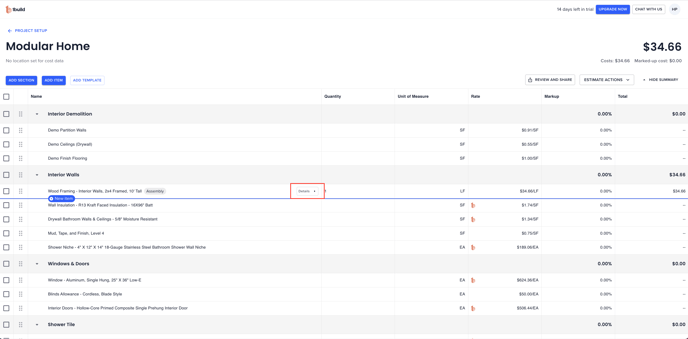 ---
How To Use
Open the Item Editor by clicking "Details" in the line item of the Estimate.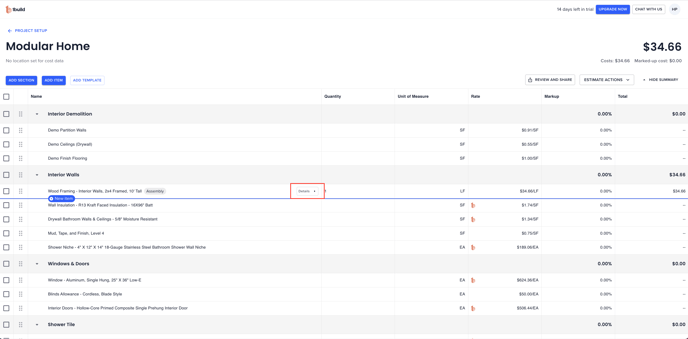 ---
2. Add properties to the assembly by clicking "Add Property". Properties can be used to calculate the amount of underlying material and commonly used in formulas to determine the number of studs, sheets of drywall, or cases of hardwood flooring needed for installation.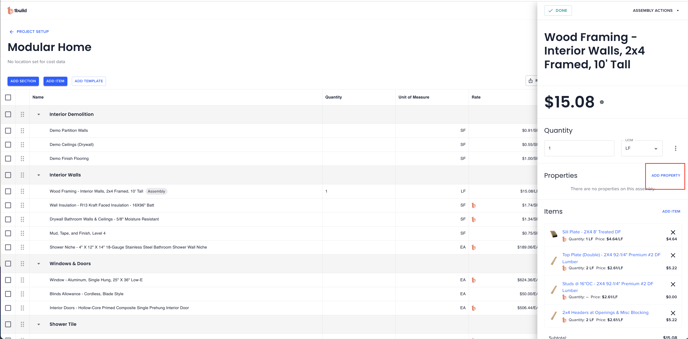 ---
3. Click on the item(s) to reference properties that were just added in the Quantity field of the item.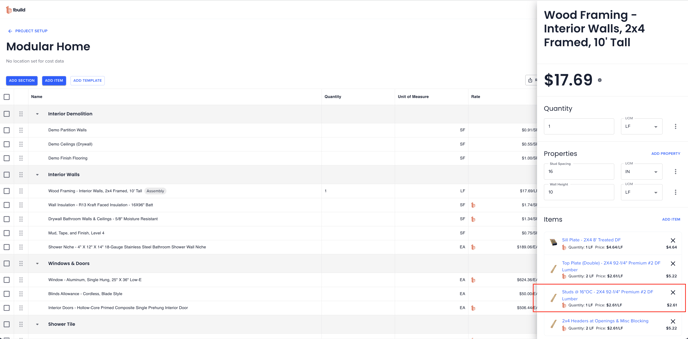 ---
4. Add and reference the assembly properties as formula variables and click "Done" in the Item Editor.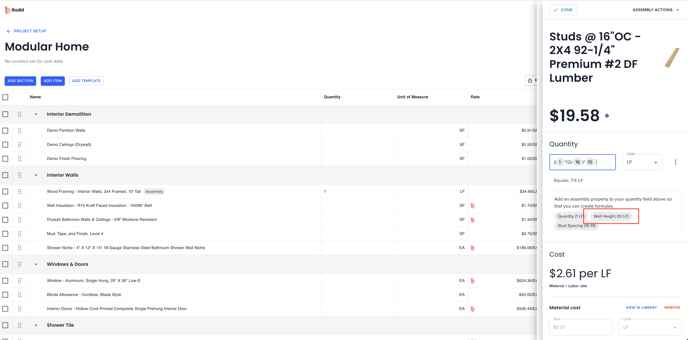 ---
Pro Tips
💡 Pro Tip: Add, remove, or replace items in assembly by clicking "Add Item", the "X" next to the Item description, or clicking the Item and clicking "View in Library" to replace the item used. This is extremely helpful when using a pre-built assembly but the project calls for a specific material finish or size.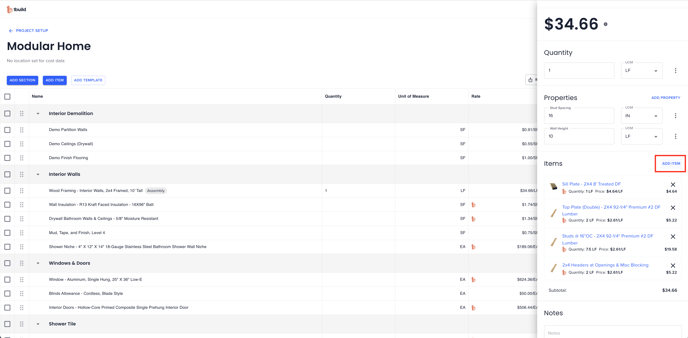 ---
💡 Pro Tip: Duplicate an assembly and change the properties to quickly account for different wall sizes. Rather than building multiple assemblies from scratch, duplicate a pre-built assembly and change the properties and/or description to quickly move from one assembly to another.