Quickly export a 1build created estimate that's ready to share with your client.
Overview
Export an estimate created with 1build that can easily be shared with a client in PDF or XLSX format. 1build provides a list of preset options that allow you to control the amount of detail that's shared/hidden from potential clients.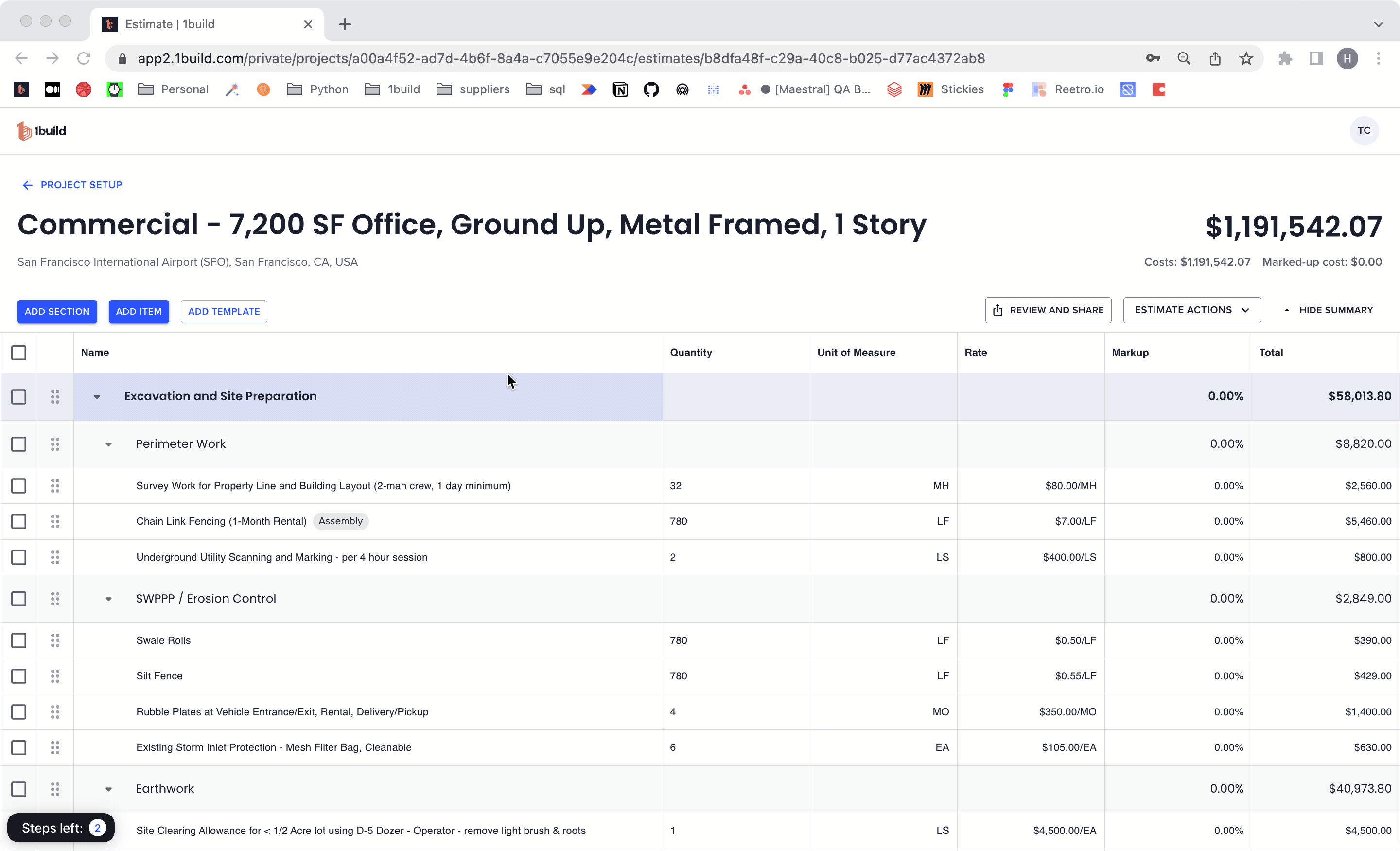 ---
How to Export an Estimate
Open an existing project and click "Open Estimate".
From the Estimate UI, click "Review and Share" at the top of the page.
Set an expiration date that lets your client know exactly how long the quote is valid for.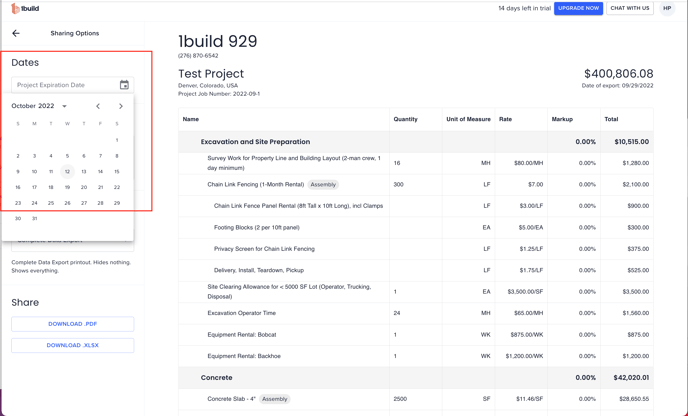 ---
4. Add comments in the "Notes" section which will be appended to the bottom of the estimate and visible to the client. This could include any details on payment terms, instructions for contacting, or any additional inclusions/exclusions.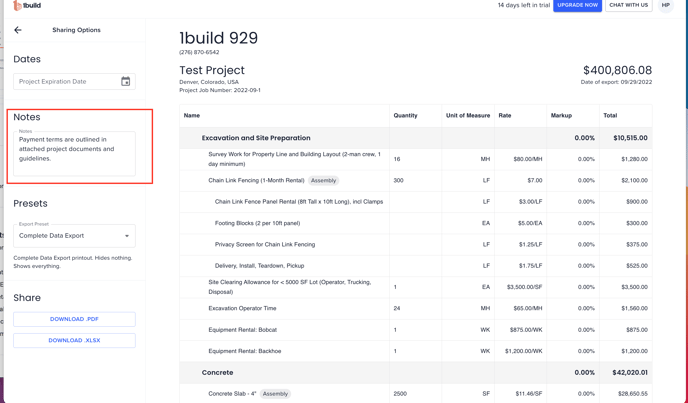 ---
5. Select an option from the "Presets" drop-down to hide/show certain details of an estimate. Complete Data Export will export all details of the project including quantity, rates, and item descriptions while a Lump Sum Proposal shows total cost and no item or section $.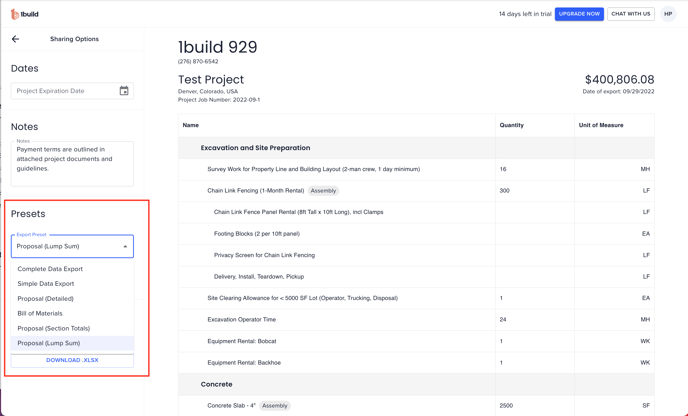 ---
6. Choose the export option that best fits your need. 1build currently supports PDF and XLSX file types.
---
7. Change status of estimate to "Sent" after exporting to update the status of the estimate allowing you to better track the progress of the job from the 1build dashboard.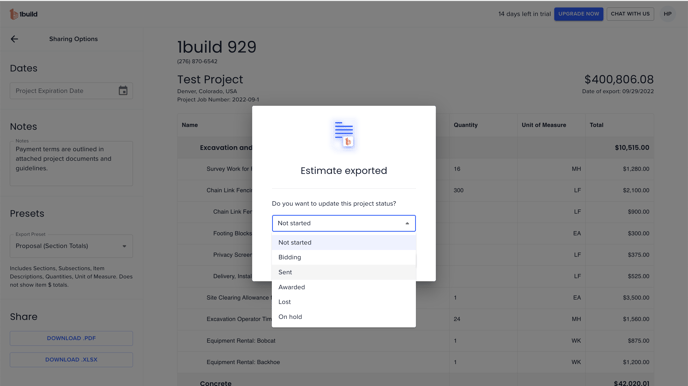 ---
8. Open and review the downloaded file.