Sort, filter, and manage projects from the 1build dashboard to keep track of all your estimates through the entire estimation process.
Overview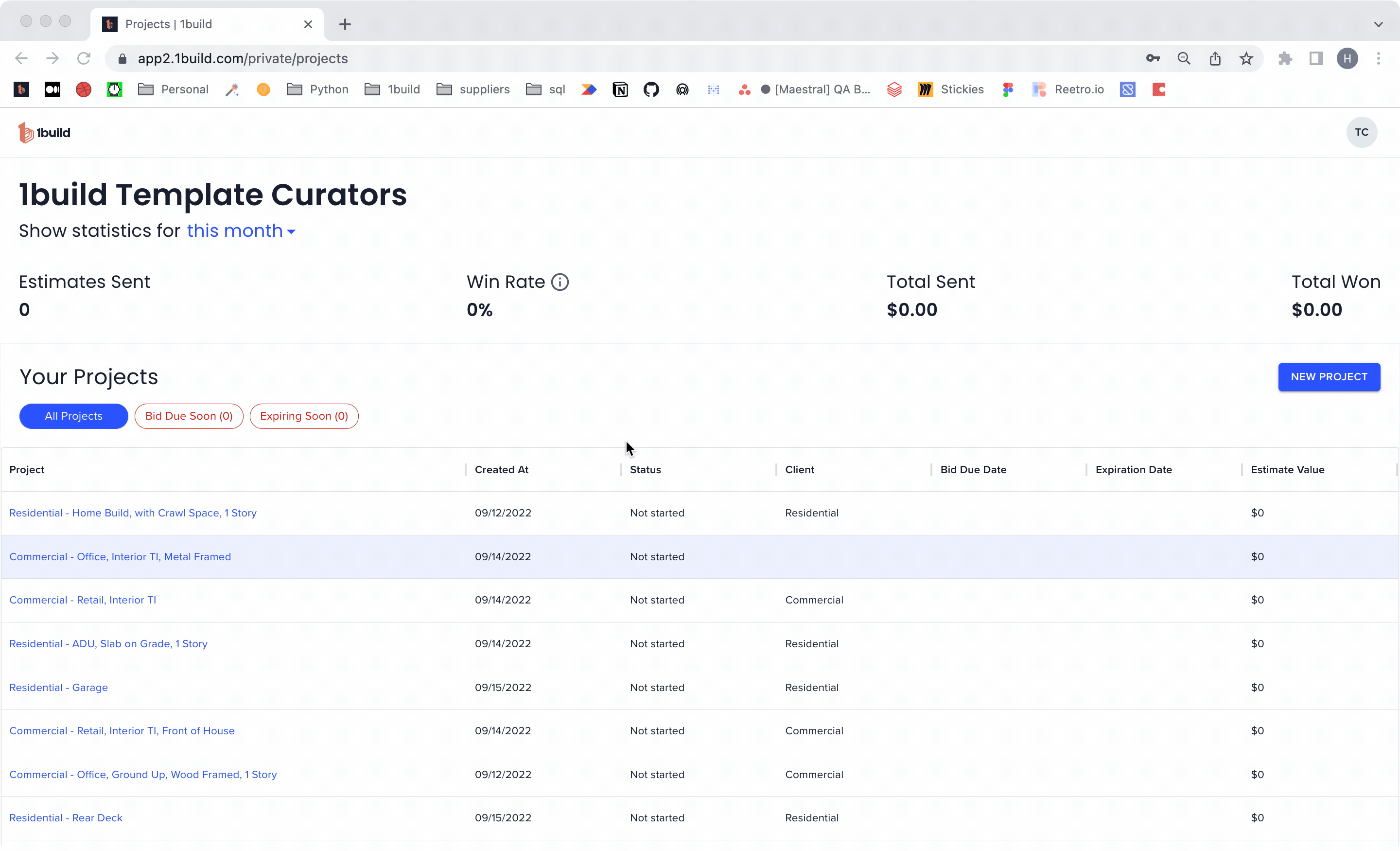 How to Use:
Log in to your 1build.com account which will open the project dashboard.
Sort projects by clicking the column header to see projects ordered in ascending or descending order.
Projects can be sorted by name, date created, status, client, due date, and more making it easy to quickly find the project you need.
Change the status of projects, clients, and due dates by double clicking into the cell you wish to change.
You can also view your team's statistics by different time periods using the drop down selector at the top of the dashboard. 1build's statistics feature helps bring your team's most important metrics to the forefront tracking bids sent, win rate, and total project value.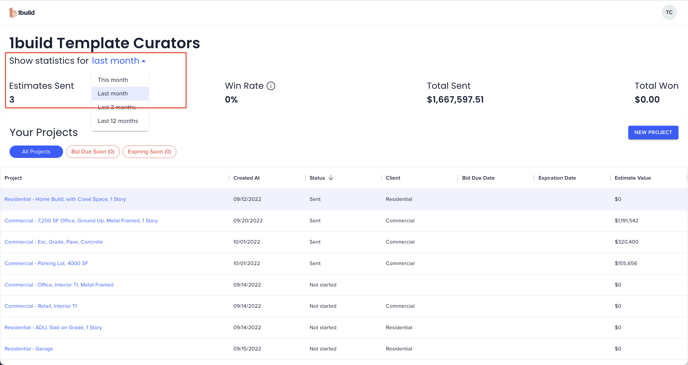 ---
💡 Pro Tip: The filter menu can be used in the dashboard to hide/show projects based on specific criteria defined by the user.