Use 1build's Live Cost Library to get the most accurate pricing for your project's location.
Overview
1build's Live Cost Library is easily one of the tool's most powerful features. With 1build's library, you can easily search for and add items to your estimate that are tied to pricing specific to the project's location. The library contains over 20,000 items across different item types including Material, Labor, Equipment, General Conditions, and Assemblies. Follow the steps below to get started using the 1build library.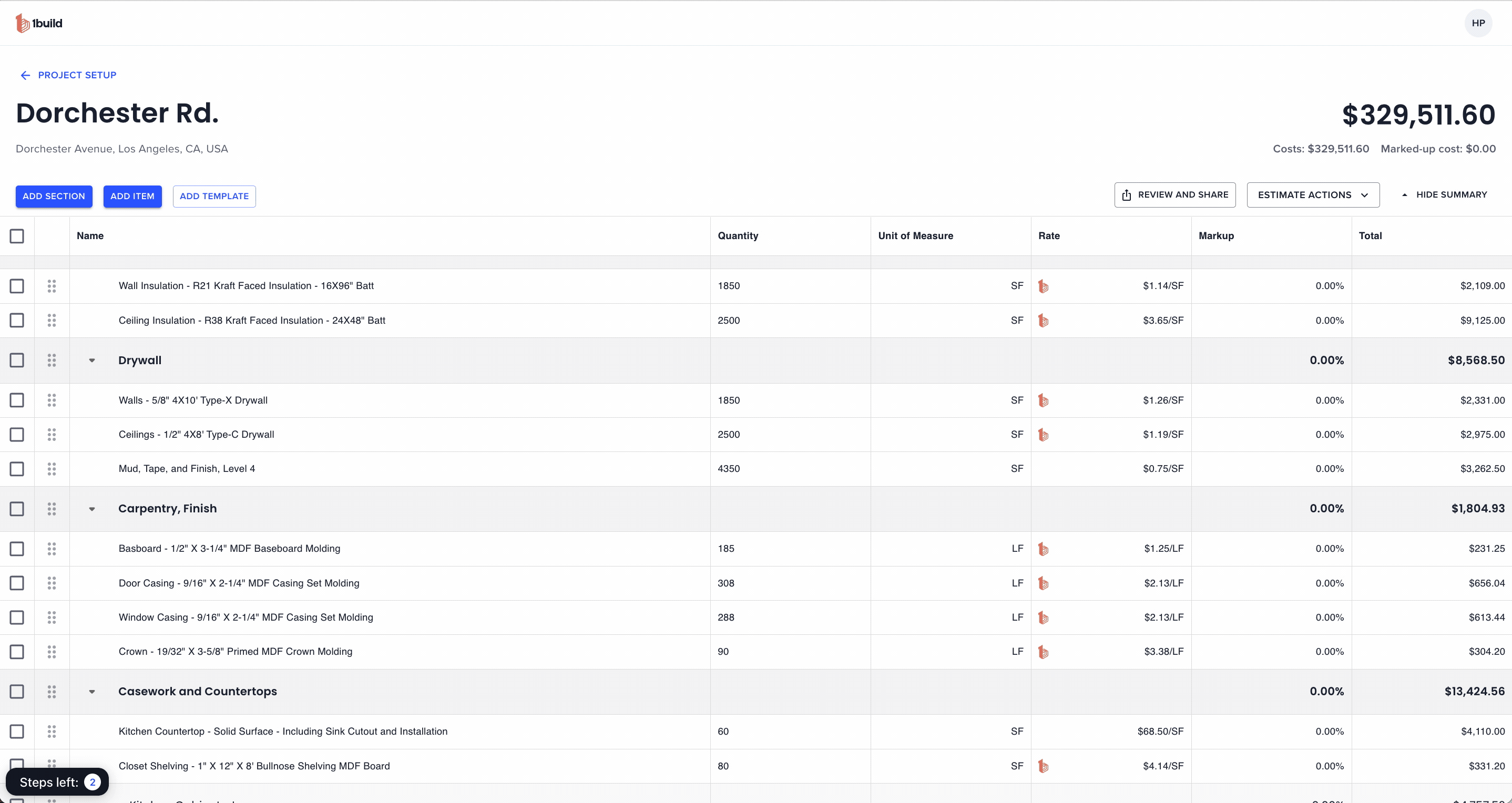 How to Access
Open an existing project or click "New Project" from the 1build Dashboard.
Click "Open Estimate"
Click "Add Item" or "Details" on an existing item if starting from an existing project.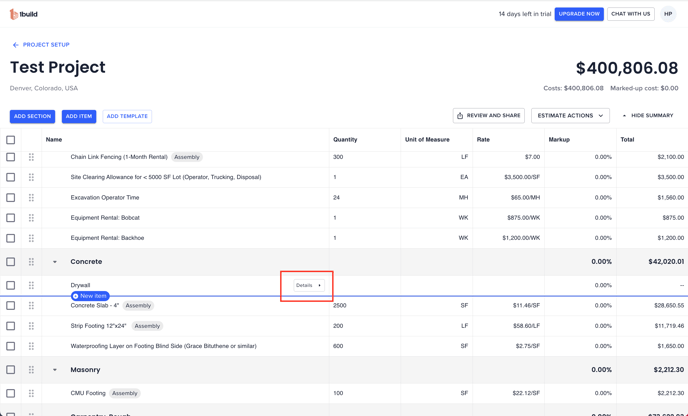 ---
4. With the item panel open in the right-hand side of the screen click "Use Library".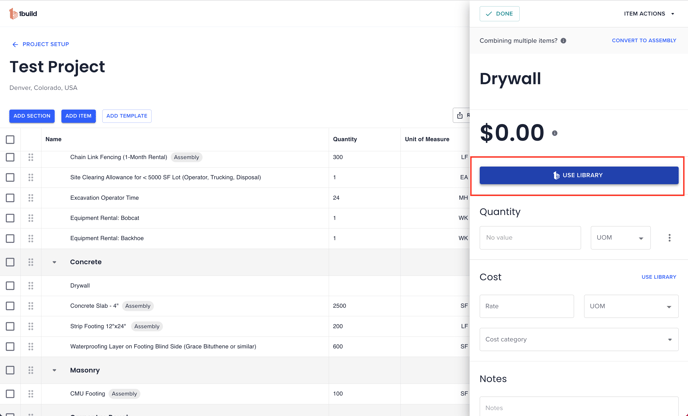 ---
5. With the 1build Library open, you can now search for an item using the search bar at the top or navigating through the list of categories.
---
6. Click the item to view additional details like pricing, inclusions/exclusions, and photos of the item.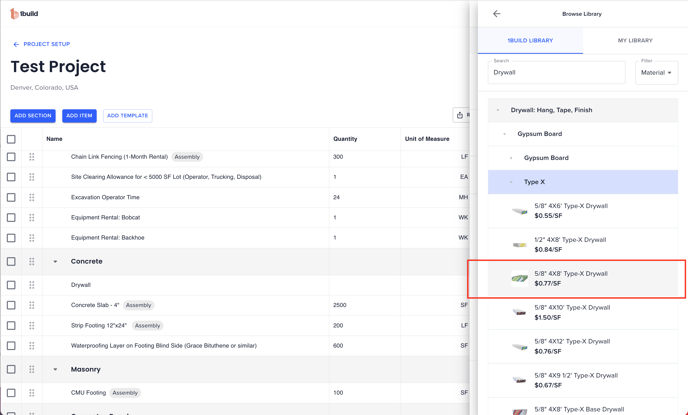 ---
7. Click "Use Item Rate" to add the item to your estimate.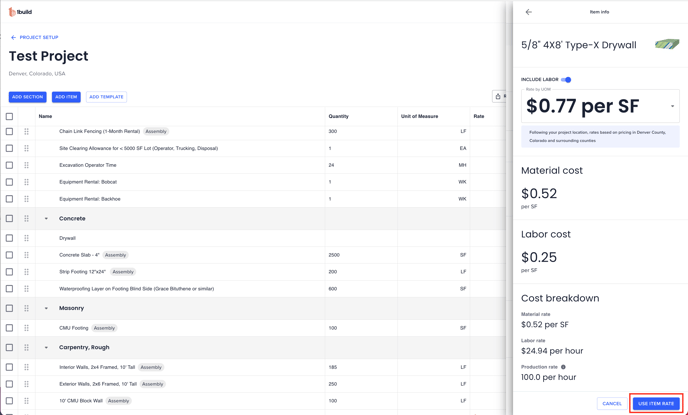 ---
Pro Tips
These tips offer a few solutions to troubleshooting or making the most of your experience with 1build's Cost Data Library.
💡Pro Tip: Change the item type you're looking for by selecting a different category from the drop down filters.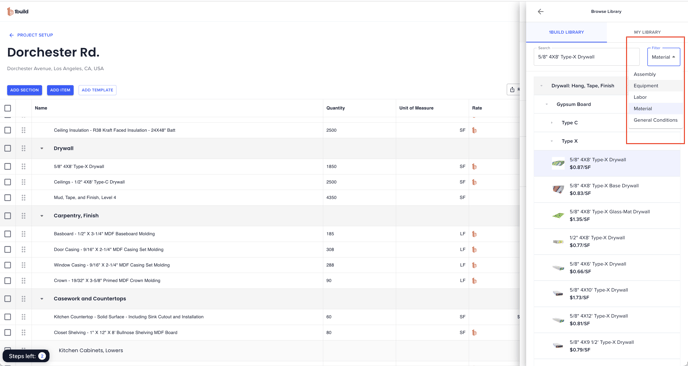 ---
💡 Pro Tip: Change the unit of measure for 1build Items by selecting the desired unit of measure from the drop-down.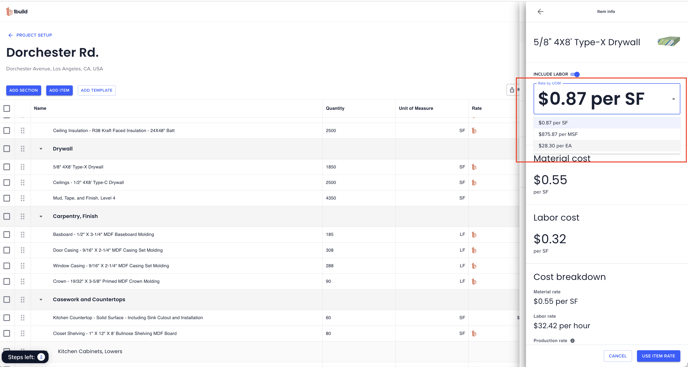 ---
💡 Pro Tip: Add an item to the estimate without labor. Toggling the "Include Labor" option before adding to the estimate allows you to quickly account for items that are to be installed by others while ensuring you've covered the material cost.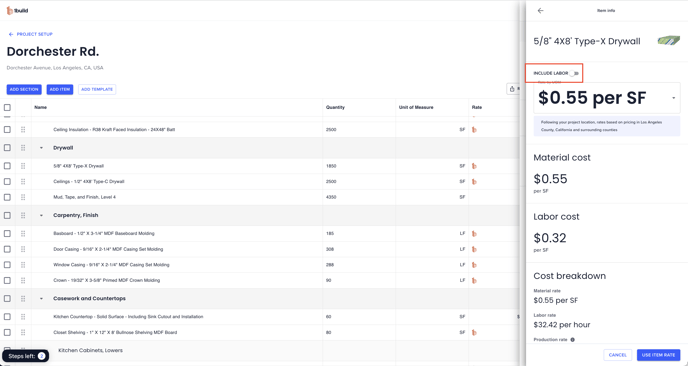 ---
💡 Pro Tip: Toggle an item's "Live Rate" option to connect an item to 1build's database ensuring you always have an updated price.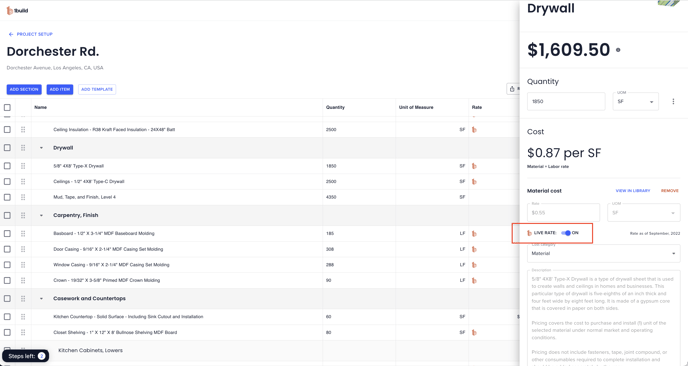 ---
💡 Pro Tip: Add an item to My Library so it can be quickly found and re-used in the estimate or across projects. Once an item has been added, click on "Item Actions" in the top right of the Item Editor and "Add to Library". The item can then be found the next time you open "My Library".