Keep track of important information about your projects with project info page.
Overview:
Project info page allows you to track important information about your estimate (like adding your client details and construction schedule). This is also a great place to collaborate with your team by adding notes.
How to use: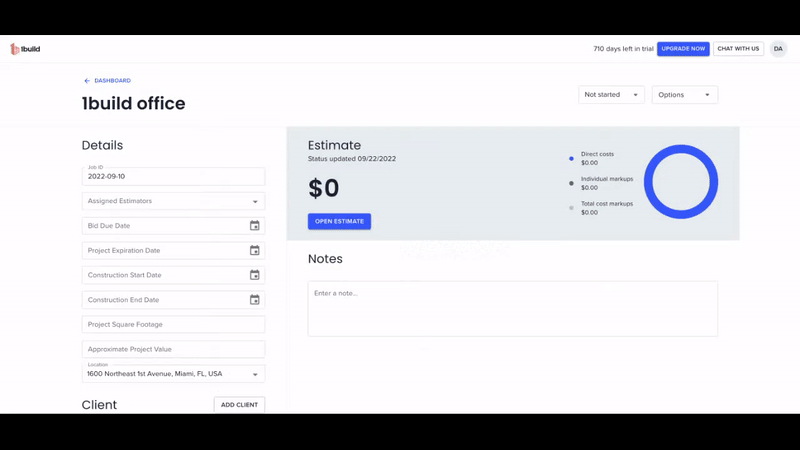 On the left-hand side of the project page you can find multiple fields that you can fill out in order to keep track of important information about the project.
If you are adding a new client, you can fill out your client's contact information once and then use it again if you work on another project for the same client.
If you're adding notes, simply type into the "Notes" window and click "Post note". Your teammates will be able to see your notes and add their own notes next to your's.
---
💡 Pro tip: When you add Project Square Footage to your jobs, 1build automatically calculates price per square foot of construction. You can use this information to approximate how competitive your bid might be as well as to communicate this information to your client.